The best employer in 2017 with the project "AlmaU cares"
Our values
Leadership
We strive to be agents of change, demonstrate an entrepreneurial mindset and culture, and drive our development.
Honesty and openness
We are adherents of intellectual honesty and openly broadcast our intentions in work and communication, always ready to exchange ideas and improve.
Diversity and Inclusion
We value diversity and strive to create an atmosphere of mutual respect where every employee and student contributes and succeeds.
Team spirit and synergy
We are a close-knit team of professionals working on the "Win-Win-Win" principle to ensure the synergistic success of the university, business and the state.
Responsibility
AlmaU is responsible for the results of its activities to partners, students, colleagues, creates strong ties with them, working for the benefit of society.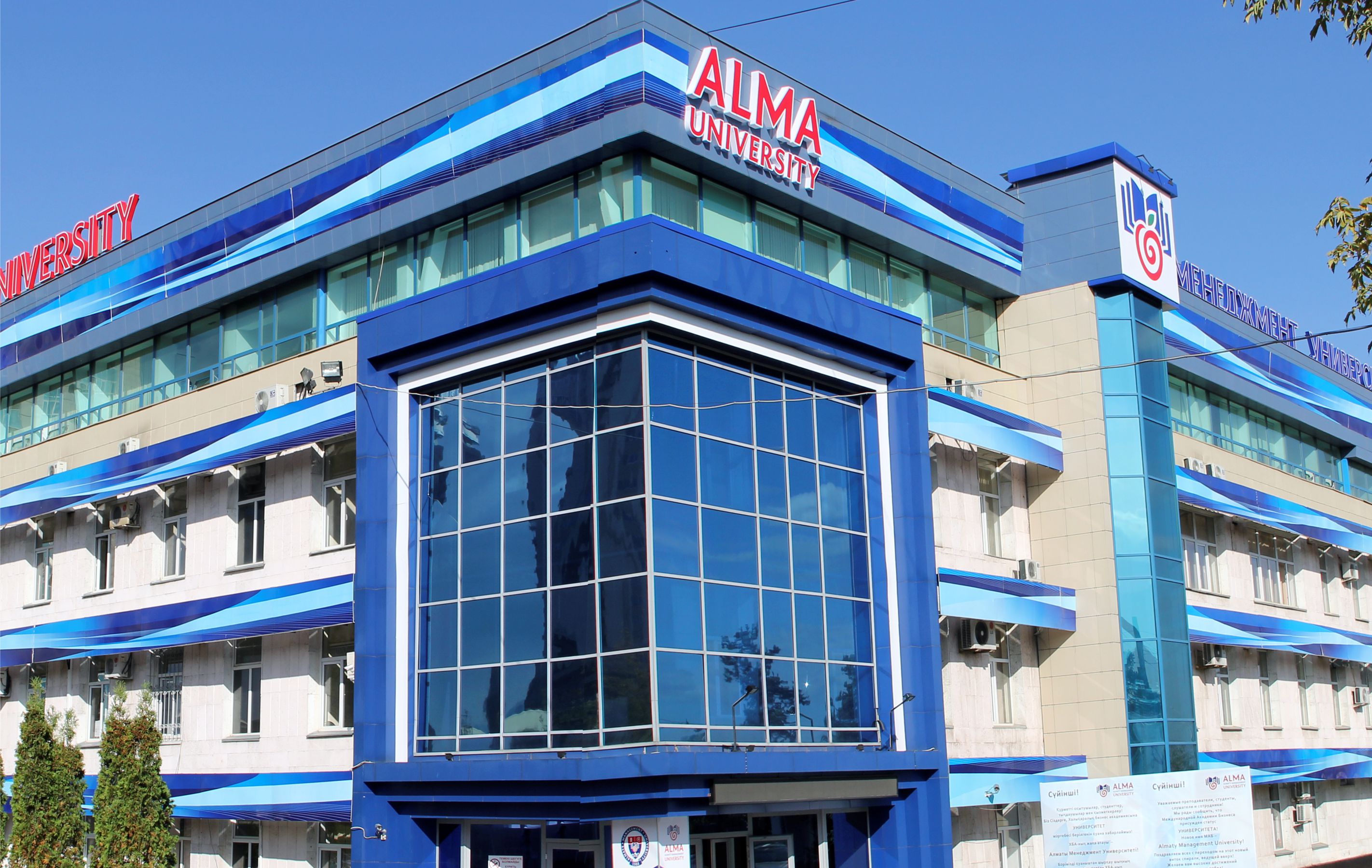 Main educational programs
BUSINESS ANALYTICS AND ECONOMY
BUSINESS ADMINISTRATION IN THE FIELD OF ENTREPRENEURSHIP
URBAN AND CITY MANAGEMENT
INTERNATIONAL RELATIONS AND ECONOMY
RESTAURANT AND HOTEL BUSINESS
TOURISM AND EVENT MANAGEMENT
Business Analytics and Big Data
AlmaU in numbers
3%+
foreign students from 11 countries
50%+
candidates and doctors of sciences
10%+
administrative staff are engaged in teaching activities
6+
Representative offices in the regions of Kazakhstan, including 1 in Tashkent (Uzbekistan)
130+
partner universities around the world
12
double degree programs